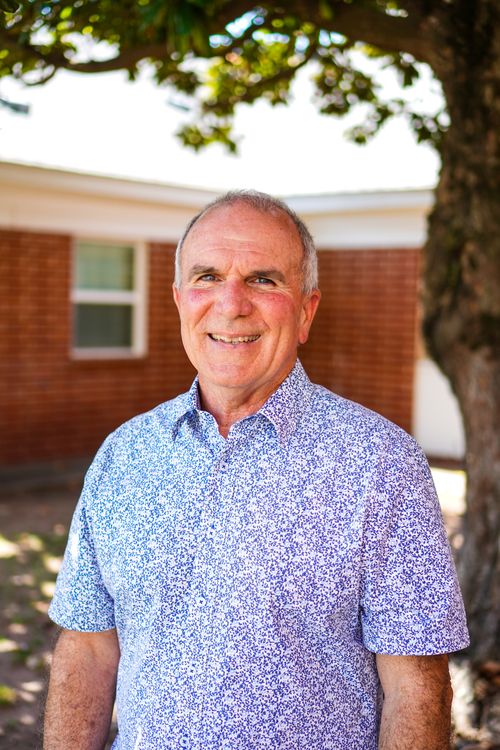 Earl was raised on a farm south of Hobart, Oklahoma. His daddy was a bricklayer and farmer. His mom stayed home and raised Earl and his three siblings. Earl and his wife Nancy met when they were in third grade. They married in 1978. Earl walks his two Brittany Spaniels every morning. During the winter months, Earl enjoys pheasant hunting in Kansas and quail hunting in Oklahoma.
Earl began his ministry at Weatherford First Baptist Church on August 5, 2001. He was licensed to preach in the Washington Street Baptist Church in Hobart, Oklahoma at the age of fourteen and ordained to the ministry at age twenty-one by the same church. He has served as pastor of the First Baptist Church, Holdenville, Oklahoma (1993-2001); Harmony Baptist Church, Atoka, Oklahoma (1983-1993); Associate Pastor of the First Baptist Church, Hobart, Oklahoma (1979-1980); and pastor of the Bessie Baptist Mission, Bessie, Oklahoma (1977-1979).
He and Nancy have two grown children – Jason and Lynn (married to Michael) and one granddaughter, Erin.
*Master of Divinity, Southwestern Baptist Theological Seminary
*Bachelor of Arts, Oklahoma Baptist University
Ordained to Ministry, 1978
Licensed to Ministry, 1971
Associate Minister of Worship and Communication
Brennan began serving as full-time Worship Minister in February, 2020. Before that time, he had been a high school History Teacher, an active member of the FBC Worship Team, and Interim Worship Minister before God called him into full-time vocational ministry. Brennan grew up near Binger, OK on a peanut farm, the son of a farmer and a teacher. Brennan met his wife, Sarah, while attending SWOSU. They were married in June, 2008. Sarah is an Instructor of Accounting at SWOSU. Brennan and Sarah have three children; Roxi (born Oct. 2010), Connor (born Nov. 2014), and Logan (born April 2019). Brennan enjoys spending time with his family and friends, playing music, camping, producing photo and video projects, watching movies, reading, Chess, BBQing, and playing sports.

*Bachelor of Arts in History Education - Southwestern Oklahoma State University
Licensed to Ministry, 2020
Associate Minister of Youth and Missions
Seth began serving our students full-time in March 2020. He grew up in Tuttle, Oklahoma to the son of a teacher and coach and school secretary, so school and sports were always a priority. Most evenings were spent playing or watching sports, both things he enjoys to this day. After graduation from high school in 2013, Seth moved to Weatherford to attend SWOSU. While at SWOSU Seth grew to love the community of Weatherford, and specifically the church body at FBC Weatherford. Walking through these doors in the fall of 2013 and getting involved in the college ministry gave me a family when I didn't have one.
Before saying yes to vocational ministry Seth had been working as an admissions recruiter for his alma mater. Seth has been active in serving students dating back middle school. His passion for students began with helping at Vacation Bible School and being a sponsor for pre-teen camp, and that slowly grew into being the volunteer student leader at Heritage Family Baptist Church in Tuttle for two years during college.
Seth enjoys playing golf and basketball, watching high school sports, playing board games, cooking, and rooting for the OKC Thunder.
*Master of Business Administration - Southwestern Oklahoma State University, 2019
*Bachelor of Science in Health Science - Southwestern Oklahoma State University, 2017
Licensed to Ministry, 2020


Associate Minister of University and Discipleship
Allison was raised in the small town of Laverne, Oklahoma. Her father is a farmer/rancher and her mom was an elementary teacher Allison attended Oklahoma State University and graduated with a degree in elementary education. OSU is where she met her husband Joel and were married in January of 1994.
Allison and Joel made their home in Weatherford in 1998 and became members of First Baptist Church. Allison worked for Weatherford Public School for many years until 2017. She began taking classes at Southern Baptist Theological Seminary to work on her masters in Biblical Counseling. Allison accepted the interim to help with university students in 2020 and now holds the position of Minister of University and Discipleship. Allison and Joel have two sons, Lane and Ethan.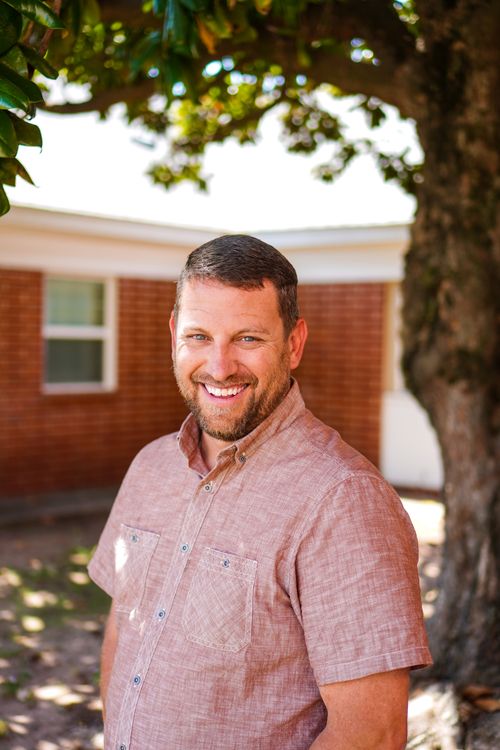 Associate Minister of Children and Families

Michael and his wife Brandy have been married since 1993. They have 4 kids and two daughter in laws. Michael enjoys hunting and attending sporting events. Michael joined the staff the summer of 2021. He has served in ministry for over 20 years in youth, camp and childrens ministry. He attended OBU but graduated from SBU in Bolivar, MO in January of 2000 with a degree in Religious Education.
Assistant Minister of Children and Families
Tamra began serving our children and families in August 2020. Prior to that, she worked at Southwestern Oklahoma State University in various areas of Student Services including Counseling Services until she retired after 25 years. She is a Licensed Professional Counselor and holds a certificate in Biblical Counseling.

Tamra grew up in Altus, Oklahoma as a member of an Air Force family who lived in numerous states and Italy. She moved to Weatherford in 1988 to attend college and never left. She has one son (Michael) who recently graduated from college and is entering the field of teaching. Tamra enjoys spending time with friends, reading, playing games, advocating for those in the rare disease community and serving others.

* Bachelor of Arts in English - Southwestern Oklahoma State University
* Master of Education in English & Community Counseling - Southwestern Oklahoma State University
* Licensed Professional Counselor
* Certificate in Biblical Counseling – Southwestern Baptist Theological Seminary


Children's Day Out Director
Amy has been a member of FBC Weatherford since 2009. Amy and her husband, Caleb, were married in 2009. They have four children Charlee (born in June 2009) and Kendrick (born in January 2012), Anyoli (born in 2016, and Juan Miguel (born in 2016) As a family they love to play any type of card game and a variety of board games, they also enjoy hiking and playing outside. They love participating in mission trips, as well as serving within the church together. As a family they have learned saying YES to the calling of God has been the greatest adventure in seeking God in new ways. As their family grew, and life changed God has remained a constant. As a family they choose to cling to Him, as they seek joy and listen for His voice.

Amy began working as a teacher in our Children's Day Out Program in September 2010. Amy fell in love with the program and friendships she made while teaching. She continued to work in a classroom until December 2017. At that time she stepped into the role as the Children's Day Out Coordinator. She feels blessed by the opportunity to interact with the children, parents and teachers each week. Amy's desire is meet the needs of each family right where they are and point them to Jesus.

Children's Day Out is a biweekly program operating on Monday and Thursdays from 9:00 A.M. - 2:30 P.M. CDO follows the Weatherford Public School calendar. We have classrooms for ages 6 months - 4 years old.
Assistant Minister of University and Youth
Mikylin went to High School in Katy, TX (near Houston) but has always had family in Oklahoma so this is where she came for the holidays. When it was time to go to college she chose SWOSU, her dad's alma mater, because it felt like home with family so close. She played 4 years of collegiate soccer at SWOSU, received a bachelors in Exercise Science in May of 2021 and served as the university intern for 2 years. Following graduation, she married Braden Sweet who also attended SWOSU and played football. Weatherford made such a huge impact on who they are that they decided to stay and pour into the community that has poured so much into them.
In Katy, she was heavily involved in a youth group where she got the opportunity to meet weekly with girls her age and talk about the bible, be disciplined, serve on many mission trips and really grasp what it meant to own her faith and live it out. She saw the impact that ministers, both men and women, had on her walk by encouraging her and teaching her God's standard. She has always desired to do the same for other students. It's an honor to get to do life with both youth and university students while also sharing biblical truth.

*Bachelor, Exercise Science, May 2021.